OUR MISSION
The National Coalition of 100 Black Women, Inc., Bergen/Passaic Chapter (NCBW) is a community advocacy organization made up of progressive women of African descent whose voice and force for gender equity and socio-political advancement drive meaningful change to benefit women of color. NCBW Bergen/Passaic advocates on behalf of Black women and girls through national and local actions and strategic alliances that promote its national and international agendas on leadership development and gender equity in the areas of health, education and economic empowerment.
UPCOMING
Check back soon!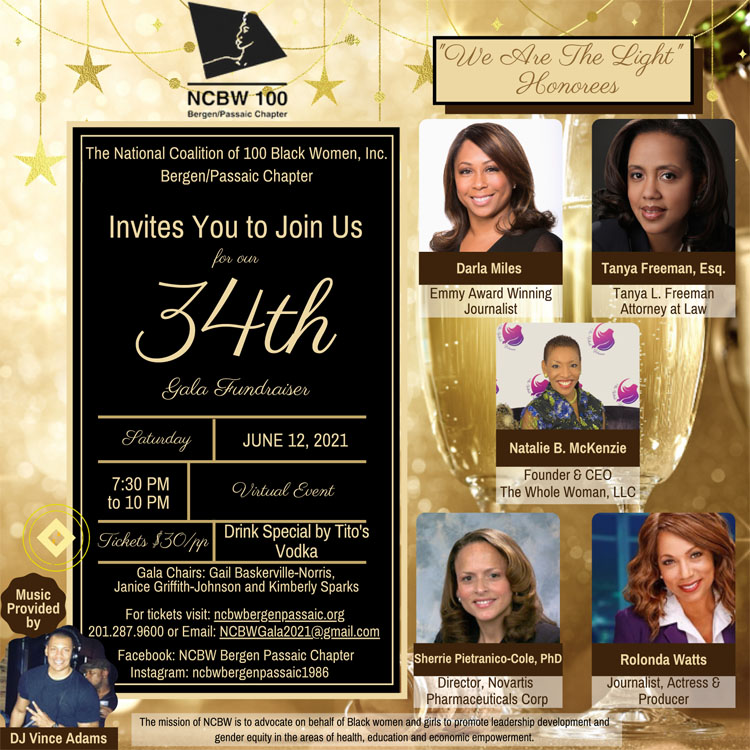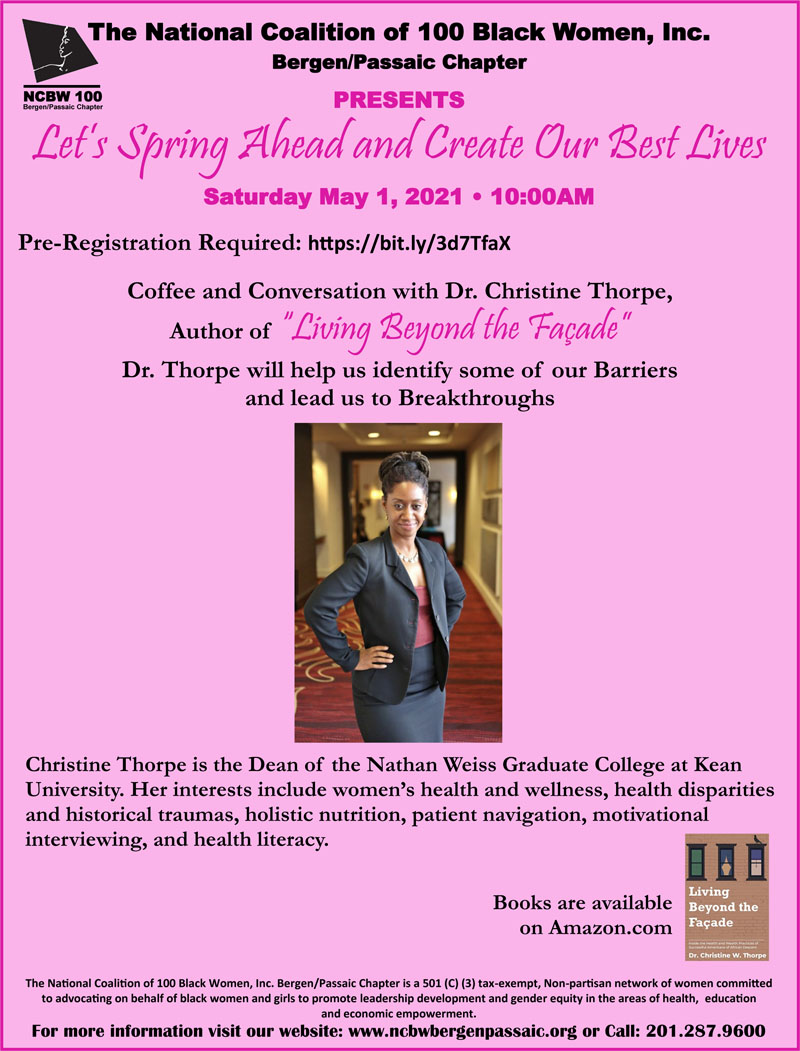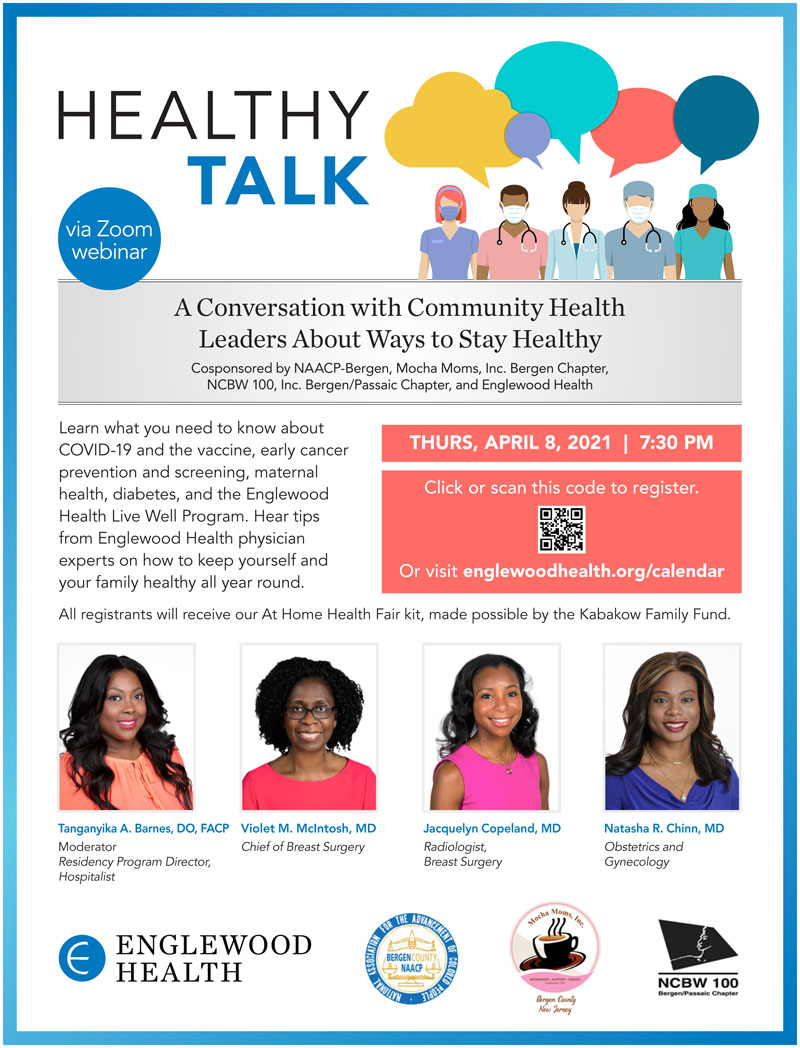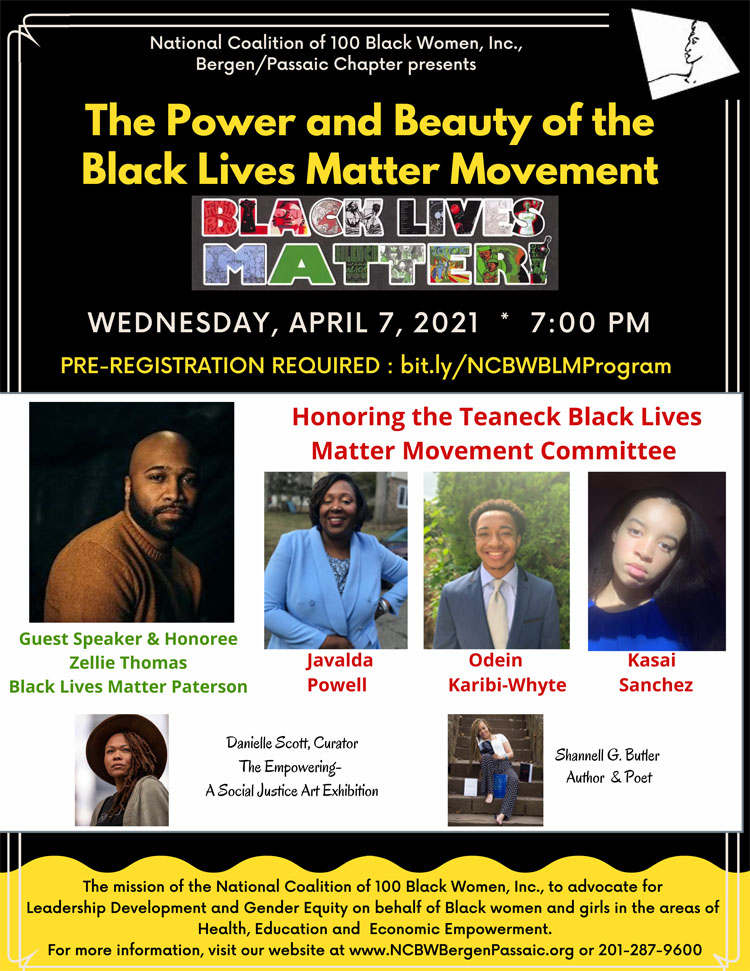 PRESIDENT'S MESSAGE
Greetings,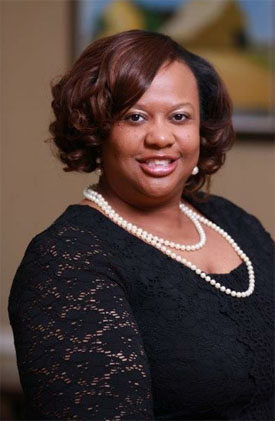 I am deeply honored to serve as the new President of the National Coalition of 100 Black Women, Inc. Bergen/Passaic chapter. I pay homage to all of the past presidents and others who have gone before me on whose shoulders I stand, "Women who have made a difference!"
36 years ago the National Coalition of 100 Black Women, Inc. was formed as a national organization, and 31 years ago in Bergen County, in response to the Civil rights era to fight against social injustices. Today, the fight for social equality is even more necessary than ever before. Over the past several years we have witnessed social and racial disparities on many levels, against all people of color with the resurgence of hate groups, hate crimes, police brutality and other acts that have questioned our freedom and progress as a nation. Yet, as an organization, NCBW has remained vigilant as a voice against these acts of social inequities, and we will continue to be a voice to educate and empower those we serve in the Bergen and Passaic communities.
PUBLIC ADVOCACY
Focusing on local, state and national political areas through voter education, registration and research.
HEALTH
The overall wellness of the African-American Woman and her family is our concern. Knowledge is the key.
EDUCATION
Enhancing and encouraging leadership skills in young girls. Advocating in support of educational issues for black women of all ages.
ECONOMIC EMPOWERMENT
Promoting the economic stability and advancement of African American women through symposiums, workshops and community forums.
NCBW Bergen/Passaic News
Would you like to keep current with all of our initiatives and events? Please sign up to stay informed.
The National Coalition of 100 Black Women, Inc. Bergen/Passaic chapter thanks our partners and sponsors for donating their time and resources to support the mission and vision of NCBW.